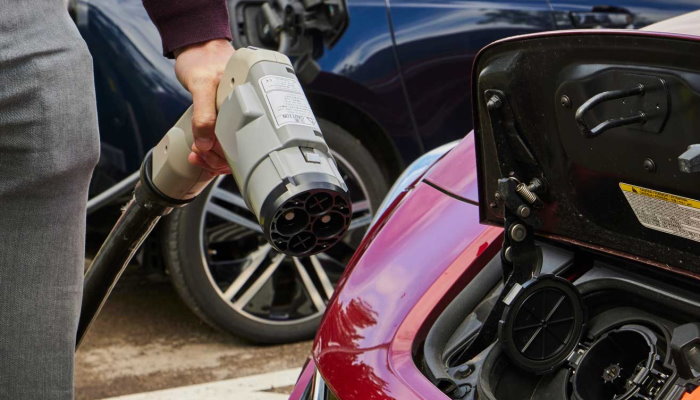 01
Check where your charge port is located
Electric vehicles usually locate their charging ports at the rear or bonnet of the vehicle.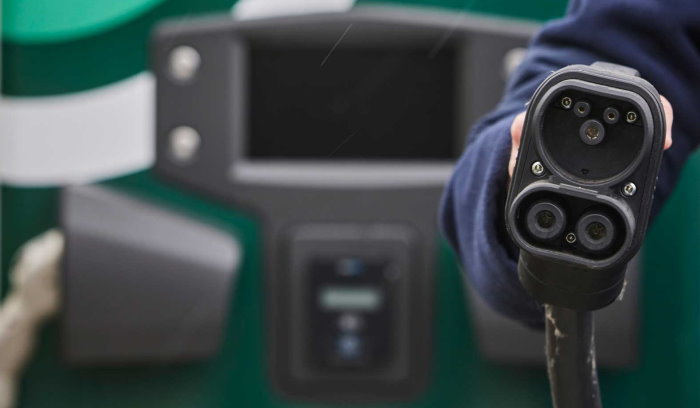 02
Check you charge port type (CCS, CHAdeMO)
Depending on your car manufacturer, this will determine what charge port type is compatible for your vehicle.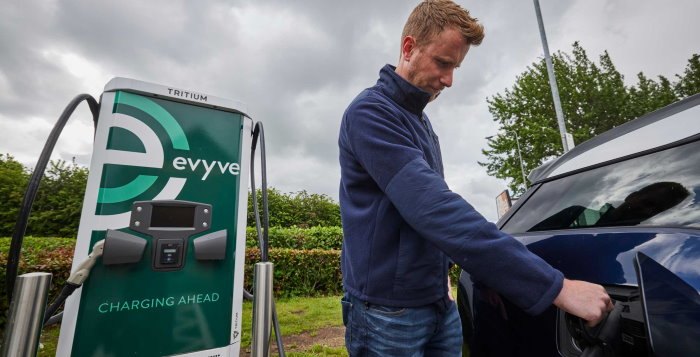 03
Connect the cable to your vehicle
Insert cable with correct port type to your vehicle (CSS, CHAdeMO).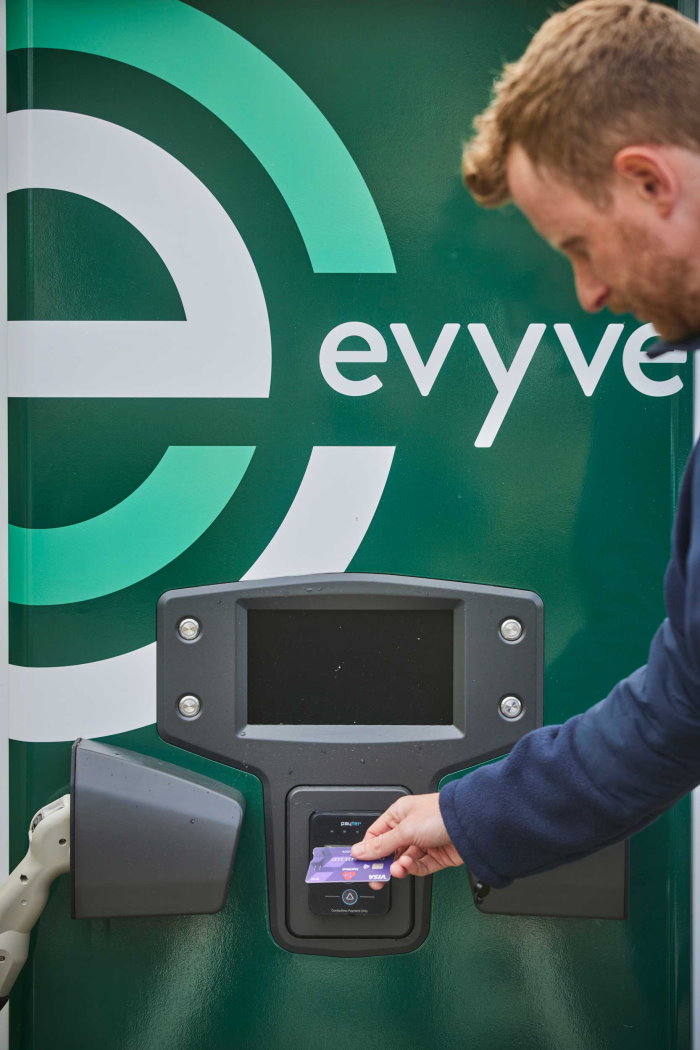 04
Tap your contactless payment card on the front of the charger
Once the charger has communicated with your electric vehicle you will be asked to tap your contactless debit or credit card, Apple or Google pay on the black payment terminal located below the display screen.
Hold your credit card to the reader until the reader displays "starting", indicating the initiation of your charge session.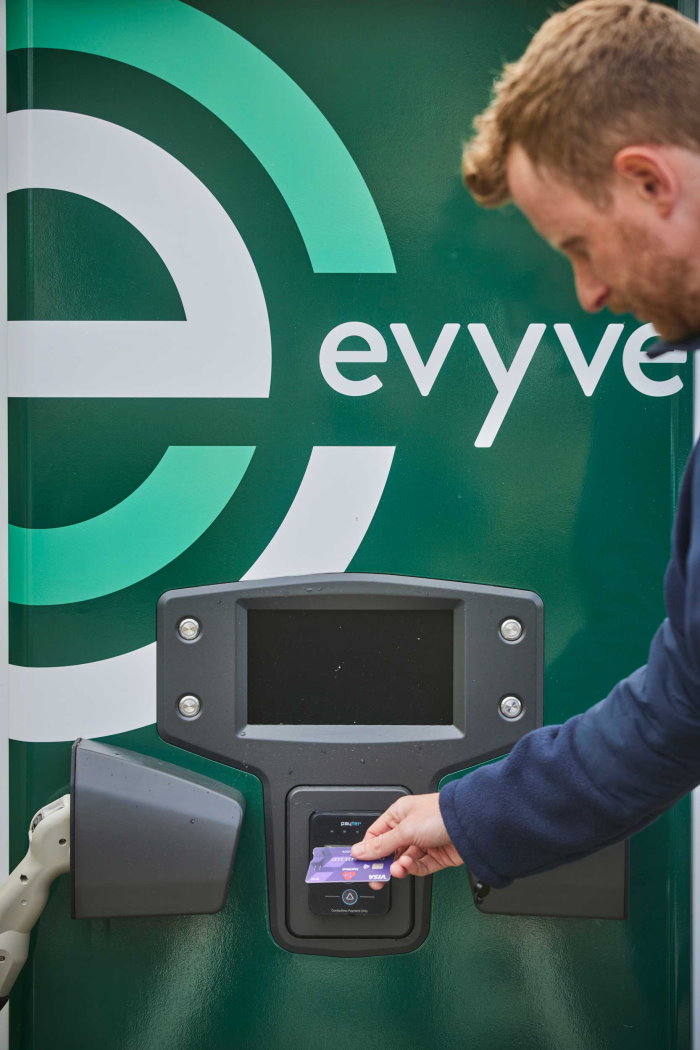 05
Stop charging and end your session (tap to stop)
When you decide to end your charge session, place your credit card on the card reader to stop charging.
You can then disconnect the charging connector from your vehicle and hang the charger back to its holster.