Charging Ahead
We're developing a network of Rapid and Ultra Rapid EV Chargers
Most evyve locations have 75kW Rapid EV Chargers to ensure you're back on the road in minutes
Pay using our App or via contactless payment and pay only for what you use. No registration or membership fees.
Evyve is on hand 24 hours a day to support our customers. Please call 0330 053 1802 if you require support.
Make car charging simple with the evyve app*
*Charge via our app for instant access to VAT invoices
Download the Evyve app, available on Android and Apple IOS, for a reliable and smooth charging experience
Find charging stations in your area and check live charge point information including availability and performance.
Scan the QR code on the terminal to set up your charge session. Just plug in your vehicle and follow the instructions in the App.
Start your charging session and make payment in just a couple of clicks. Monitor your usage and press stop at any time.
Works great, well maintained. Contactless is great!
Georjen (anonymised)
75kWh!! Quick, simple, carefree.
AdamLote (anonymised)
Great reliable charge using the app.
Sadd1cat (anonymised)
Why use our rapid charging points
Reliability
99% uptime of our car charging network. Get real time charge point data via our App.
Locations
Convenient and safe locations in popular locations. Find charging stations via our App.
Quick
Our Rapid EV chargers are a minimum of 50kW. See charge point availability via our App.
Simple
Our charging points are easy to use. Just plug in, tap and pay. Monitor your usage via our App.
FAQs
Customers can utilise our Pay as You Go (PAYG) payment option via the contactless card readers that is standard on every Rapid EV charger
evyve operates a flat rate of £0.75/kWh across all Rapid charge points.
Tariffs for 7-22kW chargers may vary, so please check the evyve app for up to date pricing before you charge.
evyve operates a pay as you use payment structure with no connection fee, minimum spend or subscription making our pricing mechanism transparent and competitive for our customers.
Pre-charging authorisation- At the start of every charge session, our payment provider will reserve a pre-authorisation amount of £45 through your selected payment method, to make sure sufficient funds are available in your bank account. Once the session has ended, the final cost for the charge session will be deducted and the remaining funds from the reservation, if any, will be refunded.
To improve customer choice and ease of accessibility, both PAYG via contactless card reader and app based payment are available for customers at our Rapid sites.
Our 7-22kW chargers can only be operated via the evyve app.
Download the evyve app and use our map view system to locate your nearest charge point location and search for chargers across our sites. Save your preferred charge point locations on the app into the favourites feature for even faster charge point information gathering.
All our chargers are also listed on our website under the Locations section on our homepage.
Some of our busier charge locations will have overstay charges. You can access this information by clicking on the relevant charge station in the evyve app.
Evyve partner with Allstar
Integrated in April 2023, evyve charging points are now available on Allstar - one of the UK's leading fuel, EV and business expense payment companies. This partnership aims to maximise convenience for UK businesses transitioning to EV fleets.
Read More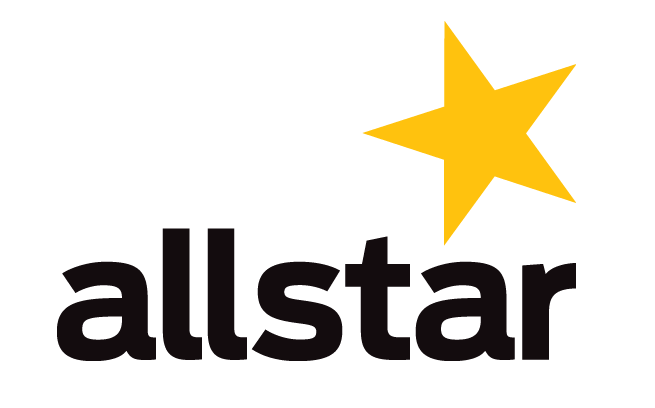 Get in touch
If you would like to discuss a partnership with evyve, please click the button to get in touch.
Get in touch
Make car charging easier with our app
Find nearby charging stations
Pay in just a couple of clicks
Monitor your usage
Generate VAT invoices